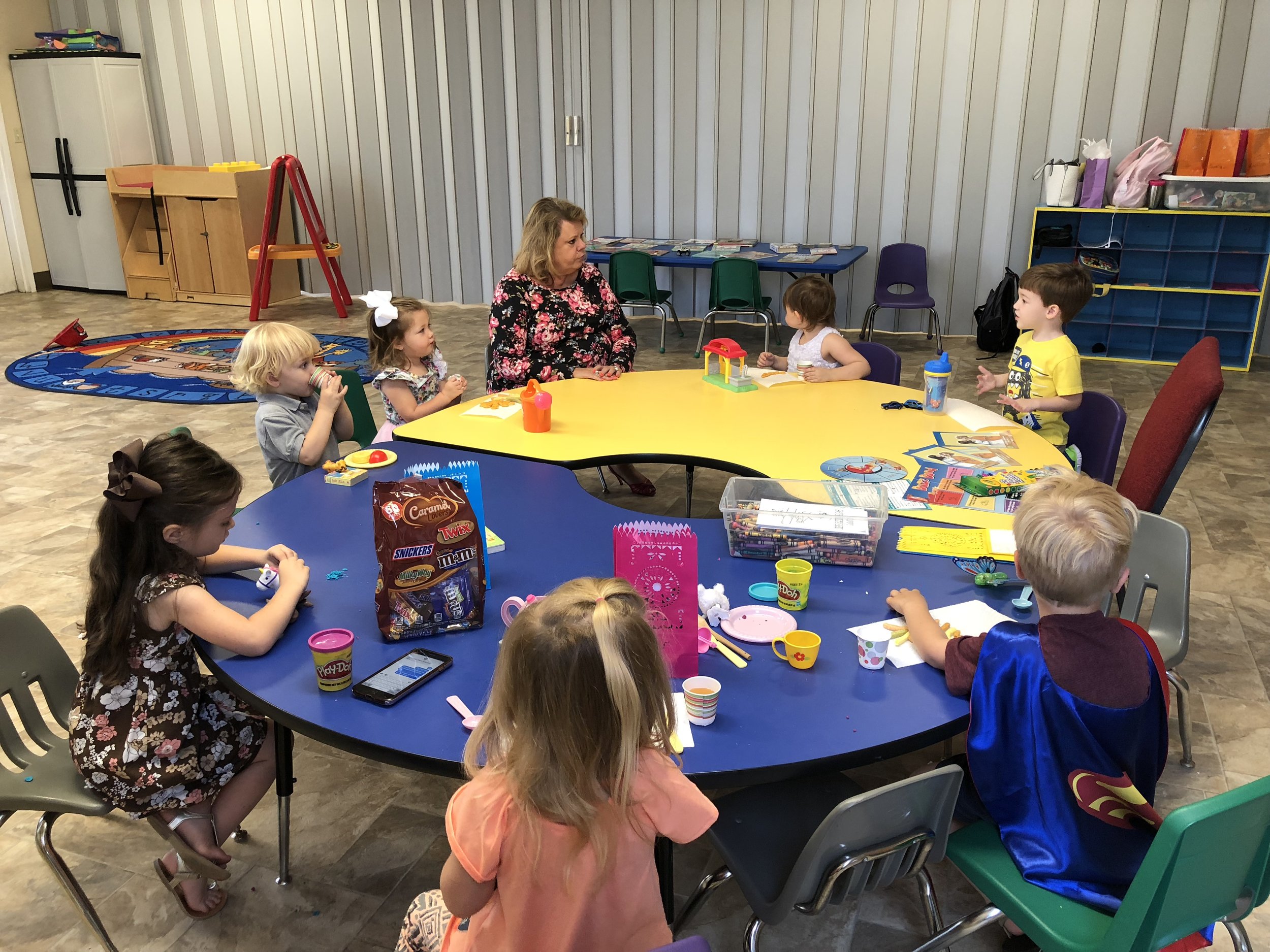 Dothan First Church of The Nazarene
The Church of the Nazarene in Dothan, AL, began on October 14, 1943, when the church was chartered with 13 members. It was the result of a tent revival held earlier in the fall. The church was originally located at 403 E. Main St., moved to 1001 S. Bell St. in November 1957, and finally settled at its current location at 1081 Honeysuckle Road in 1982. Our family life center and gym were constructed in 1998.
Our church is one of many Churches of the Nazarene located on the Alabama South District of the International Church of the Nazarene. We often join together with our other denominational churches for retreats and assemblies.
Schedule
Sunday
9:15 AM – Sunday School

10:30 AM – Morning Worship

5:30 PM – Small Groups (Off-Campus)
Monday
6:00 PM – Praise Band Practice
Wednesday
8:00 AM – Men's Breakfast Group

(1st & 3rd Wednesdays of the Month) 3:00-5:00 PM – Food Pantry
Thursday
(2nd Thursday of the Month) 8:00 AM – Brown Bag Packing
STAFF
Pastor Kevin (Lead Pastor)
Lucci Brisc (Music Director)
Donna Angerbrandt (Office Administrator, General Inquiries, Calendar, Events)
The International Church of the Nazarene
Founded in 1908, the Church of the Nazarene is a Christian, Protestant denomination that has locations all over the world. From its very beginning, mission work in other countries was so important that those churches are now part of our international presence.
What sets the Church of the Nazarene apart from other denominations is our focus on holiness. We believe in a second experience that happens after we are saved called entire sanctification. Through this second blessing, we are brought into a state of entire devotement to God.
What We Believe
Thanks for contacting Dothan First. This is the best place to ask questions or share prayer requests with our team.